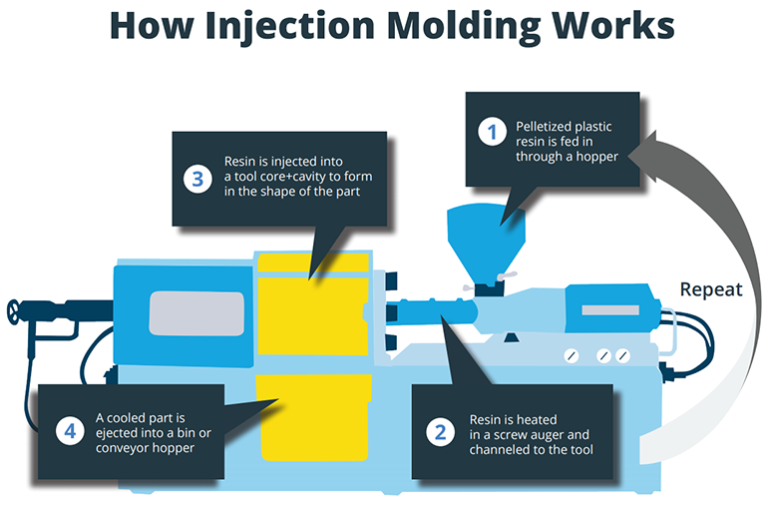 Custom Plastic Injection Molded Products
Husu Plastic Injection Molded Products can be produced in a variety of shapes (simple to highly complex) and sizes (micro to large), Because plastic injection equipment with machines ranging in size from 100 ton to 2000 tons.its suitable in many different industries (from consumer electronics to large industrial equipment). To make high-quality injection molded part, it all starts with high-quality injection mold and Husu has partnered with dozens of injection mold manufacturers to produce key components through Wire EDM, CNC Machining Center, Grinder, etc.

Husu Plastic is well recognized in the Injection manufacturing industry, we are capable of combining any graphic design a customer can think of into our plastic injection molding process. Using the exceptional skills of Husu's engineers, molds are designed to customer specifications and requirements. As is traditional with our production methods, every completed component is carefully examined for adherence to the customer's specifications and our quality standards. From the first part to the last, every part will meet the same specifications and quality standards expected of Husu Plastic.

Custome Injection Products Processes as follow: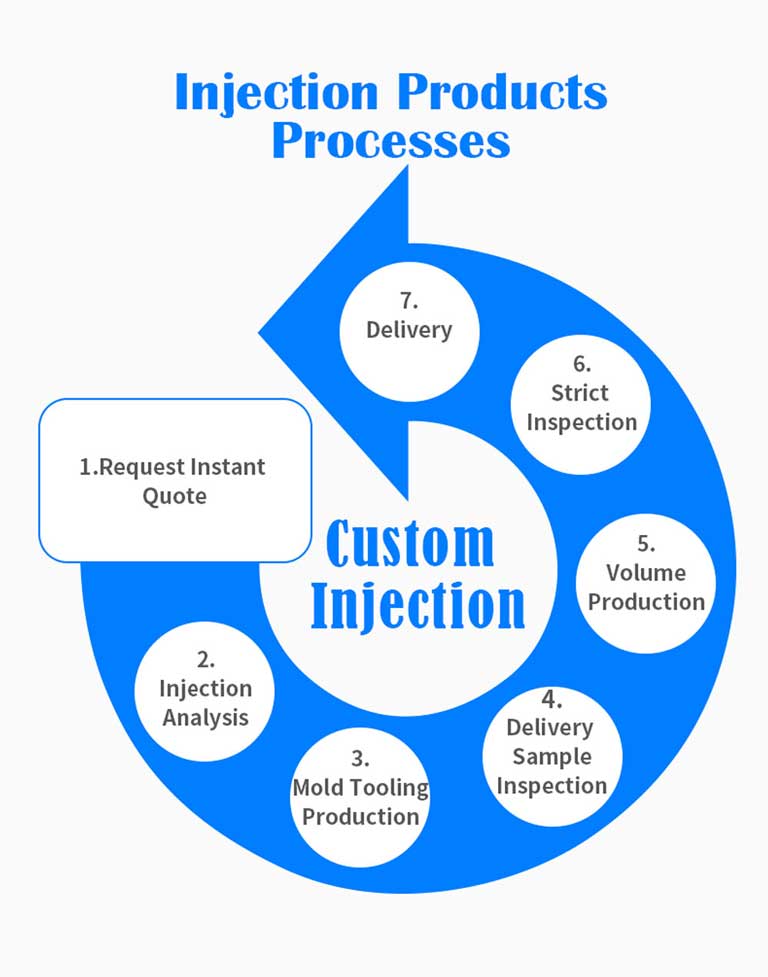 Advantages of Hus Injection Products:
►Refund mold fee: Refund of mold fee based on the quantity of injection molded products you ordered
►Broad Material Selection: Choose from dozens of materials including ABS, Ultem, PC/ABS, PEEK, HDPE, PET, TPE, PET, nylon, polyethylene, and more
►Precision: Industry-leading delivery on tight tolerance projects
►Your product mold is responsible for free lifetime maintenance in our factory
Husu Plastic 'engineers are waiting to hear your needs and create plastic injection molds for products that meet and exceed your requirements.